Dublin Teen Wins 2023 Frank Maher Classical Music Awards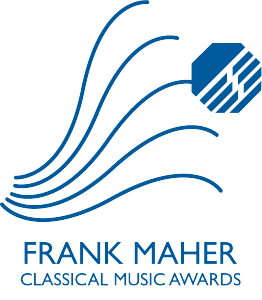 Pianist Joe O'Grady (17) a sixth-year student at Gonzaga College, Ranelagh, Dublin, has won the €5,000 top prize at the 2023 Top Security Frank Maher Classical Music Awards, Ireland's largest such competition for secondary schools.
Joe was one of six finalists at the competition night on Friday 27th October in the Royal College of Physicians in Dublin. Lyric FM presenter Marty Whelan was master of ceremonies for an evening of outstanding teen musical talent at which Joe performed two pieces – 'Sonata no.7, 2nd Movement' and 'Sonata No.7, 3rd Movement' both by composer Sergei Prokofiev.
The Awards were created in 2001 by Top Security chairman Emmet O'Rafferty to honour the memory of his late teacher, Fr Frank Maher, who taught music at Castleknock College in Dublin. Emmet said "Congratulations to Joe on joining our rollcall of exceptionally talented winners. Father Frank Maher was an inspiring mentor in many areas of school life, but he was especially passionate about classical music. I know that he would have been delighted and proud of all the performances at this year's competition. I wish Joe and our five finalists the very best of luck wherever their talents take them."
Commenting on his win, Joe said "I am very happy to have won such a prestigious award performing two of my favourite pieces from Prokofiev's Sonata No.7. I first heard the Sonata when I was five years old, its power and emotion made a huge impression on me, and I knew immediately that I wanted to play it. Thank you again to Top Security and to the judges for such a memorable evening and I plan to use my prize money to go towards a new piano and masterclasses."
The Awards' aim is to showcase outstanding young musical talent in Irish schools and are open to sixth year post-primary students of strings, woodwind, brass and piano. The €5,000 top prize must be used to attend a recognised place of tuition, a course of study in Ireland or abroad or on a purchase necessary for the development of their talent.
Past winners have gone on to attend some of the world's most prominent music colleges, including the Juilliard Performing Arts Conservatory in New York City, Conservatoire Nationale Superieur de Musique et de Danse Paris, Barenboim-Said Akademie in Berlin, the Royal Academy of Music in London and Music and Arts University (MUK) in Vienna.
The five finalists each received a €300 bursary – Eve Donohoe (17), Loreto Secondary School, Wexford (violin), Ava Duffy (17), Colaiste Ide, Dingle, Kerry (piano), Christopher Furlong (17), Colaiste an Spioraid Naoimh, Bishopstown, Cork City (piano), Lucia Murphy (18). Limerick Tutorial College, Limerick City (violin) and Anna Varga (18), Celbridge Community College, Celbridge, Kildare (cello).
The judging panel was chaired by Dr Gerard Gillen, emeritus professor of music at NUI Maynooth with Dr Kerry Houston, head of academic studies at TU Dublin Conservatory of Music and Drama, international classical pianist, Veronica McSwiney and Brian O'Rourke, former principal clarinettist with the RTÉ National Symphony Orchestra.
Dr Gerard Gillen said "Joe O'Grady, our 2023 winner, demonstrated superb and impeccable technique at the highest level, combined with a depth of musical expression rare to find in one so young. The judging panel congratulates all our finalists for their excellent performances on the night and we are delighted that the Frank Maher Awards continues to attract the very best in young classical music talent."