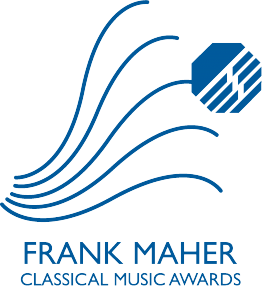 Violinist

Julieanne

Forrest (17

)

a sixth-year student at St. Peter's College, Dunboyne, Co. Meath

is the winner of the

Top Security Frank Maher Classical Music Awards for 2020

,

Ireland's largest such competition for secondary schools

, which took place on Friday 2

nd

October 2020. (see press release for full details)
The Frank Maher Classical Music Awards were established in 2001 and are sponsored by the Top Security Group to honour the late teacher at Castleknock College from 1959-1998.
The Award's aim is to promote musical life, assist cultural exchange and promote young and talented musicians. The Winner's bursary of €5,000 (Five Thousand Euros) is one of the largest classical music awards in Ireland and has been a jewel in Ireland's classical cultural crown for many years. From the outset, exceptional and highly talented young musicians have performed each year to invited audiences in a bid to win this award.
Past winners have used their bursary to attend many of the world's most prominent music Academies such as Julliard School New York, Barenboim-Said Akademie in Berlin, Royal College of Music in London, Shenandoah University, Virginia, U.S.A., Conservatoire Nationale Superieur de Musique et de Danse Paris, Kronberg Academy Germany, Meadows School of the Arts, Dallas, Texas, RAM London to name but a few.
Competition
The Competition is open to sixth year students attending any Post Primary School nationwide. From the applications received an independent Board of Adjudicators decide and select the Finalists to attend.
Bursary
A Bursary of €5,000 (Five Thousand Euro) awarded to the Winner.
A Bursary of €300 (Three Hundred Euros) awarded to each of the other Finalists.