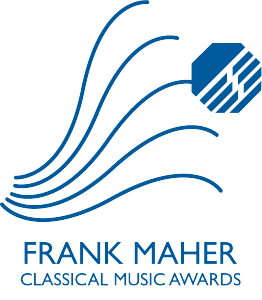 Cork Student hits Top Note for €5,000 Prize
Michael Murphy (18) a sixth-year student at Presentation Brothers College, Cork, is the winner of the €5,000 top prize at the Top Security Frank Maher Classical Music Awards for 2019, Ireland's largest such competition for secondary schools.
The Awards were created in 2001 by Top Security chairman Emmet O'Rafferty to honour the memory of his late teacher, Fr Frank Maher, who taught music at Castleknock College in Dublin. Emmet said "Congratulations to Michael Murphy on his achievement. Frank Maher was a mentor of talent in many areas of school life and was particularly passionate about classical music. I know that he would have been very proud of all the performances we heard on the night and I wish Michael the very best in his future career."
Celebrated musician and songwriter Phil Coulter acted as master of ceremonies for the evening as six finalists from Cork, Louth and Kildare competed at the Royal College of Physicians in Dublin on Friday 4th October 2019 to win the top prize of €5,000 to develop their musical career.
Michael, who plays the cello, performed two pieces; 'Requiebros' by composer Gaspar Cassado and Movement 3 from Cello Sonata in G Minor OP 19 by Rachmaninoff.
Michael said, "It was an incredible night and I'm absolutely amazed and delighted to have won. I plan to use my prize to go towards the cost of a new bow and pay for masterclasses in the UK, Germany and France."
The Awards' aim is to showcase outstanding young musical talent in Ireland and are open to sixth year post-primary students of strings, woodwind, brass and piano. The €5,000 top prize must be used to attend a recognised place of tuition, a course of study in Ireland or abroad or on a purchase necessary for the development of their talent.
Past winners have gone on to attend some of the world's most prominent music colleges, which includes the Juilliard School, Shenandoah University of Virginia, Conservatoire Nationale Superieur de Musique et de Danse Paris, Kronberg Academy in Germany, the Meadows School of the Arts in Dallas, Texas, and the Royal Academy of Music in London, to name a few.
The 2018 winner, pianist Kevin Jansson from Cork, now studying at the Juilliard School in New York, returned to perform Chopin Ballade No.1 (Op. 23, G minor).
The five finalists each received a €300 bursary. They were:
Maria Fay (17), St. Mary's College, Naas, Co. Kildare (french horn)
Michelle McCarthy (17), St. Angela's College, Cork (violin)
Eimear McDonagh (18), Mount Mercy College, Cork (harp)
Holly Nagle (17), Bruce College, Cork (flute)
Justin O'Hagan (17), Colaiste Ris, Dundalk, Co. Louth (piano)